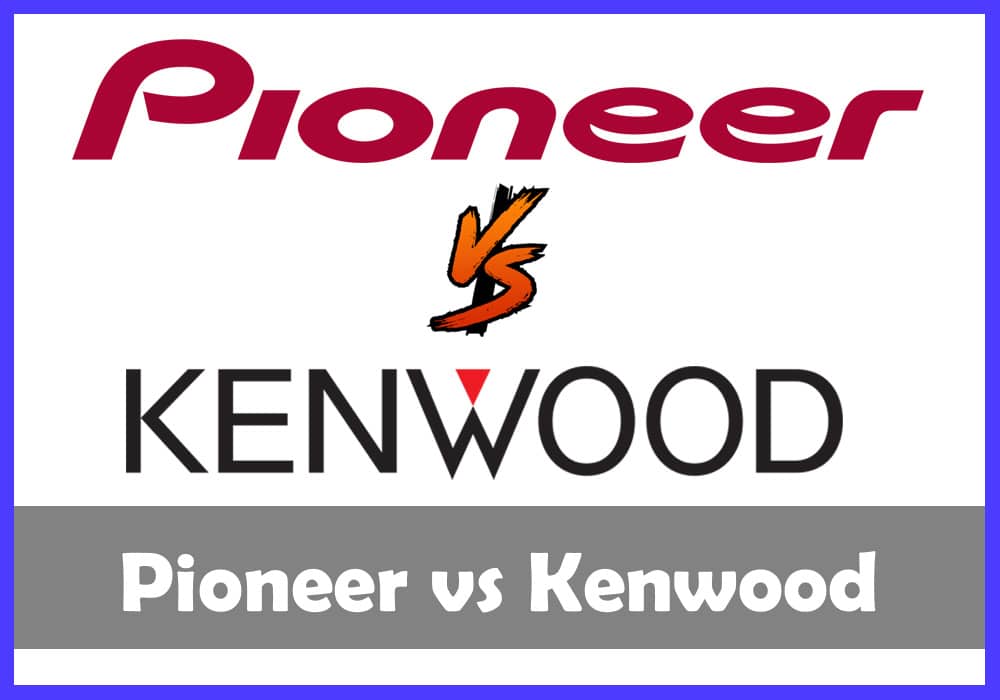 Pioneer and Kenwood had been pitting their car stereos against each other for decades. In the past, both companies had their fair share of hits and misses. However, these stereos had also become a car staple for a lot of automobile manufacturers.
These days, it takes a lot of work to choose between the two brands as they both offer excellent quality and features. But if you're stuck on which one to get, then this article might help you out. We'll be comparing Pioneer vs Kenwood car stereos and see which one comes out on top for you!
About Pioneer Brand (History)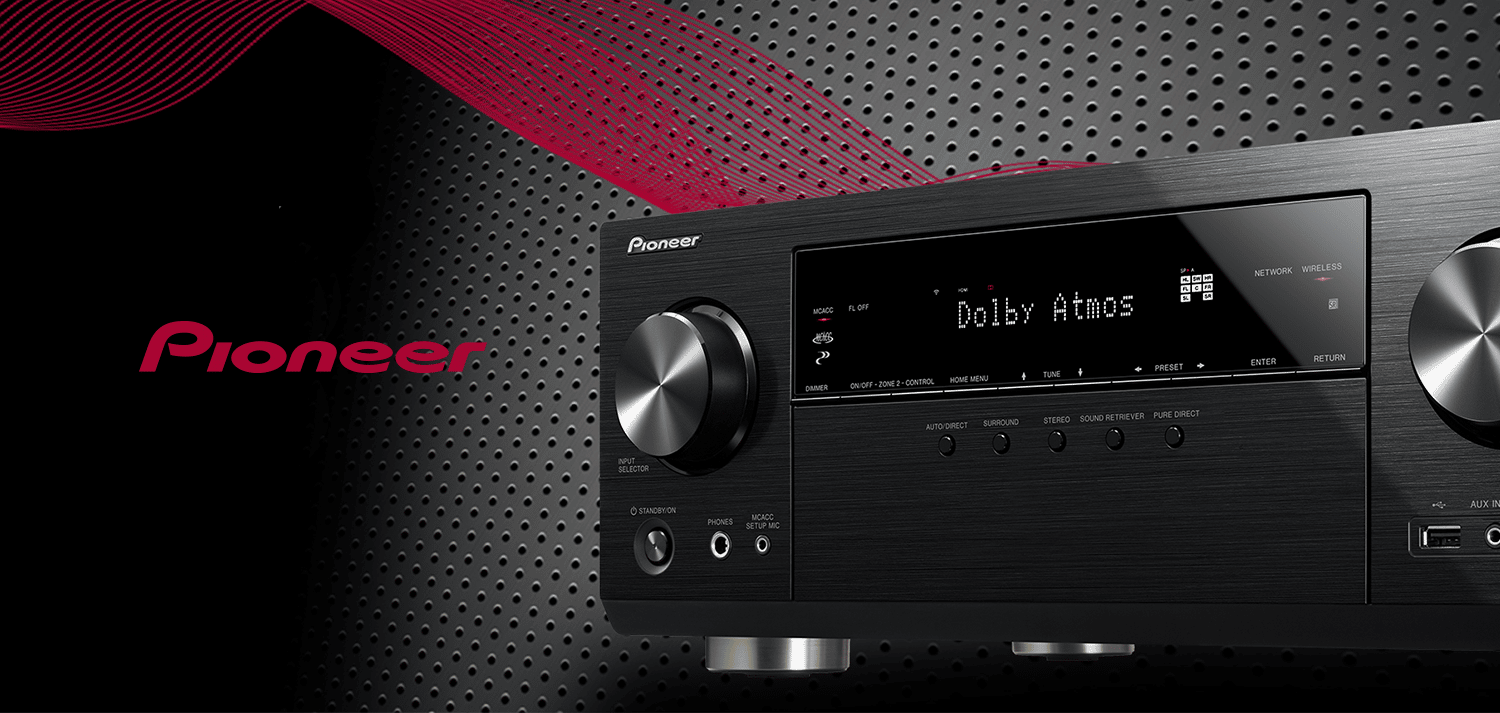 Pioneer was established in Tokyo in 1938 as a Japanese company. They manufacture a variety of car audio products, including amplifiers, recorders, and DVD players, in addition to speakers and subwoofers. In addition to this, they are industry leaders in the production of navigation systems for motor vehicles.
The Pioneer car audio mechanism is well-known for giving a service of the highest possible quality. In addition, every year, their method consistently outperforms those of their rivals successfully. Therefore, if you decide to go with this brand, you won't be let down in the slightest at all.
Thanks to their continuous commitment to excelling and providing top-tier products, Pioneer has become one of the most dependable brands on the market today. When it comes to car audio, there's seems that there's no better choice- until another arrived…
About Kenwood Brand (History)

Kenwood Corporation is also a Japanese company that was founded in 1946. Their main focus is the production of car stereos, however, they also create other electronic items such as radios and amplifiers.
Kenwood entered the car audio industry in the early 1980s and has been making a name for itself ever since. They are known for their high-quality products that offer superb value for the money. In addition, they offer a wide range of products to choose from, which is perfect for those who like to have options.
Pioneer Speakers Vs Kenwood Speakers
Pioneer and Kenwood have long been considered two of the best companies in the business regarding speakers. Both produce high-quality sound that is consistent and easy to control. However, when it comes to choosing between the two, there are a few key factors to consider.
First, Pioneer have greater variety of speaker options than Kenwood. So if you're looking for a specific type of speaker, Pioneer will likely have what you're looking for. Second, Pioneer speakers tend to be significantly louder than Kenwood speakers. So if you're looking for a speaker that will make a Statement, Pioneer is the way to go.
When it comes to the price, both companies offer a variety of speaker options at different price points. However, in general, Pioneer speakers tend to be more expensive than Kenwood speakers. But it doesn't take away the fact that Kenwood speakers are still excellent quality.
Ultimately, both Pioneer and Kenwood offer great speakers that will deliver superb sound quality. Choose one that offers the specific type of speaker you're looking for at a price point you're comfortable buying.
Pioneer Subwoofers Vs Kenwood Subwoofers
When it comes to the quality of the music produced by your vehicle's audio system, a subwoofer from either Pioneer or Kenwood should be considered an absolute need.
Pioneer subwoofers are known for their ability to provide bass that is both more precise and deeper, resulting in a sound that is both cleaner and fuller.
Subwoofers manufactured by Kenwood are available in a staggering array of different configurations, each with a unique depth and size that makes them suitable for almost every car.
If you have to choose between audio quality and compatibility with your vehicle, you really can't go wrong any way you choose to go.
Pioneer Amplifiers Vs Kenwood Amplifiers
Both manufacturers are often in the same breath and offer a range of amplifiers that are designed to boost the sound quality of your car stereo.
Pioneer amps are known for their power and control. With a Pioneer amplifier, you'll be able to crank up the volume without distortion. Additionally, the variable low-pass filter allows you to change the frequency between 40 and 500 Hertz. This means you can fine-tune your system to get the exact sound you want.
Amplifiers form Kenwood are also highly regarded for their quality. They offer excellent sound reproduction while keeping costs down. So, if you're looking for an affordable way to upgrade your car stereo, Kenwood is worth considering.
Although Kenwood pack a punch, their amplifiers don't take up much space. So they are convenient to transport, and they are known for highlighting the nuances of the music.
What's Better: Pioneer Or Kenwood?
Here's a breakdown of the two brands in terms of some key factors.
Pioneer models are more expensive than Kenwood models, but they also offer features that justify the higher price tag. For example, Pioneer models usually have better sound quality, more powerful amplifiers, as well as advanced control options. If you're looking for a top-of-the-line system with all the bells and whistles, Pioneer is probably the way to go.
Kenwood models, on the other hand, are more affordable and offer good value for the price. They don't have all the same features as Pioneer models, but they still provide excellent sound quality and plenty of power. If you're on a budget or you don't need all the extras, Kenwood is a great option.
In the end, it really comes down to your personal preferences and needs. Both Pioneer and Kenwood offer great products that will give you many years of enjoyment. Whichever brand you choose, you can be confident that you're getting a high-quality car stereo system.
FAQ
Is Pioneer better than Kenwood?
There is no clear-cut answer to this question. Both Pioneer and Kenwood offer great products that have their unique strengths and weaknesses. So you'll have to really pinpoint what you're looking for in a car stereo before you can make a decision.
How Do Pioneer And Kenwood Receivers Compare In Terms Of Power Output?
Pioneer receivers have a reputation for being powerful and efficient. They offer a wide range of power output options, so you can find one that suits your needs. In terms of pure power output, Pioneer receivers are some of the most powerful on the market. However, they are not always the most energy-efficient.
If you want a receiver that is both powerful and energy-efficient, Kenwood is a good option. Kenwood receivers offer a variety of power output options, and they are also known for their efficiency. So, if you're looking for a receiver that won't break the bank in terms of energy costs, Kenwood is a good choice.
What's The Difference Between A Pioneer And Kenwood Amplifier?
For instance, the Pioneer VSX-826 receiver has a power output of 100 watts per channel, while the Kenwood KR-A5020 receiver has a power output of only 50 watts per channel.
Another difference is that Pioneer amplifiers typically have more input and output options than Kenwood amplifiers. For example, the Pioneer VSX-826 has six HDMI inputs and two HDMI outputs, while the Kenwood KR-A5020 has only three HDMI inputs and one HDMI output.
Are There Any Features That Distinguish Pioneer Receivers From Kenwood Receivers?
One of the most noticeable differences is in the design. Pioneer receivers tend to have a more modern look, while Kenwood receivers have a more classic design. Another difference is in the user interface. Pioneer receivers typically have a touchscreen interface that is easy to use, while Kenwood receivers often have buttons and knobs that can be difficult to navigate.
In terms of sound quality, both Pioneer and Kenwood receivers are excellent. However, Pioneer receivers tend to have slightly better sound quality overall. This is due to the higher quality components used in their construction. Finally, Pioneer receivers tend to be more expensive than Kenwood receivers. This is due to the fact that they offer more features and higher-quality sound.
Conclusion
Pioneer and Kenwood are both great brands that offer high-quality car stereo products. There is no clear winner, as each brand has its own strengths and weaknesses. Ultimately, whether you decide that Kenwood is better or Pioneer is better will come down to your personal preferences. Do your due diligence and compare the features of each brand before making your final decision. We hope this article has helped you in your research! Let us know which brand you decide on in the end! Thank you for reading!